Discount Offers
Units from the Nanocom Range are available for purchase in bulk quantities with the following discounts.
Please contact us directly for all purchases required under the bulk Purchase program.
- 1 to 4 Kits = 0% discount
- 5 to 9 Kits = 10% discount
- 10 to 19 Kits = 20% discount
- 20+ Kits = 22.5% discount
Merry Christmas from BBS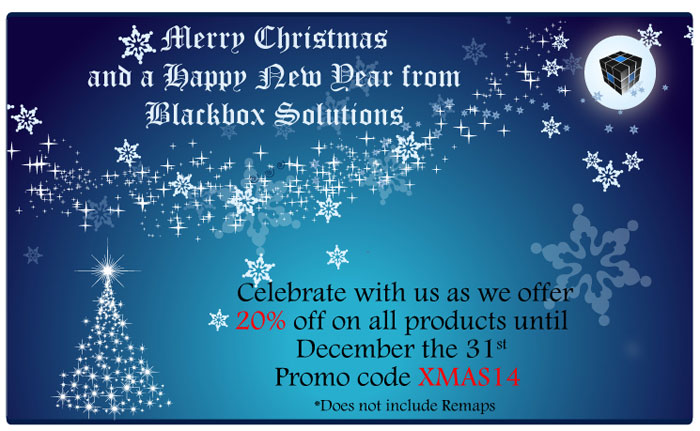 To celebrate another year passing by we are offering a 20% dicount on all orders. By using promo code XMAS14 on either of our websites for all our products except the engine remaps.
We will be closing on the 19th of December to give our staff a well deserved rest until the New Year, however, orders placed within the next few days will be processed at high speed to ensure that Santa delivers on time.
Thursday will be the last postage day, orders and payments after that will arrive in the New Year. Don't forget that the offer ends on the 31st of December.
We will do our best to advise new customers during the closure period and our members already know that help is at hand in the forums.
We will be back in the New Year, 7th January and will process the backlog very quickly.
Kind Regards,
BBS Team